2020 was a dark time, forced isolation because of the pandemic sent life into the shadows without warning. As someone who has spent a good portion of my life fighting my own darkness with Bipolar Disorder, I was comfortable with the isolation and social distancing to follow...I preferred it that way. But the lows kept me away from photography for years at a time until I learned how to use it to expose the light in the darkness.

Before 2020, I had all but put my camera away, The deep depression from the lows of Bipolar Disorder, and a tragedy with ties to my photography rattled me to the point where I had zero interest left in it. In January 2014 we lost my brother, Chad, to brain cancer at 39 years old after he had beat it into remission more than once. Six months before he passed we were on a family trip to Walt Disney World and we were talking about his interest in photography. We planned a trip to Chicago because he wanted to learn more about photography...from me.
Chad was the first person to express that he was a "fan" of my images, which took me off guard because growing up he was always the one to bring new things to my attention. Growing up, he split his time with his family in California and the trends hit there long before they made their way to northern Indiana, especially in the late 80s and much of the 90s before the internet was in most homes. I remember new music to me as we watched Yo! MTV Raps or Rap City, just as hip-hop started gaining popularity, something that has stuck with me since hearing it at 10 years old.
He showed me different fashion back then, different interests with his talent as a skateboarder, along with the skateboarding videos and music in the videos he would bring back when he spent time here. From music to skateboarding, to video games I played, to bowling I always looked at him for new things and this time he was looking to me. He passed before we could make the trip together, my wife and I made the trip to Chicago five months later and when we returned at the end of June 2014, I put my camera up on a shelf and didn't touch it again regularly until this year.
So with a camera in my hand, and hip-hop in my earbuds I set off this year to reconnect with something I loved to do, and something I knew would make Chad happy. I've worked on this series using high contrast black and white, letting the light create leading lines, capturing the unique shapes carved out by light, and trying to capture the heavy shadows trying to dominate-the light fighting back.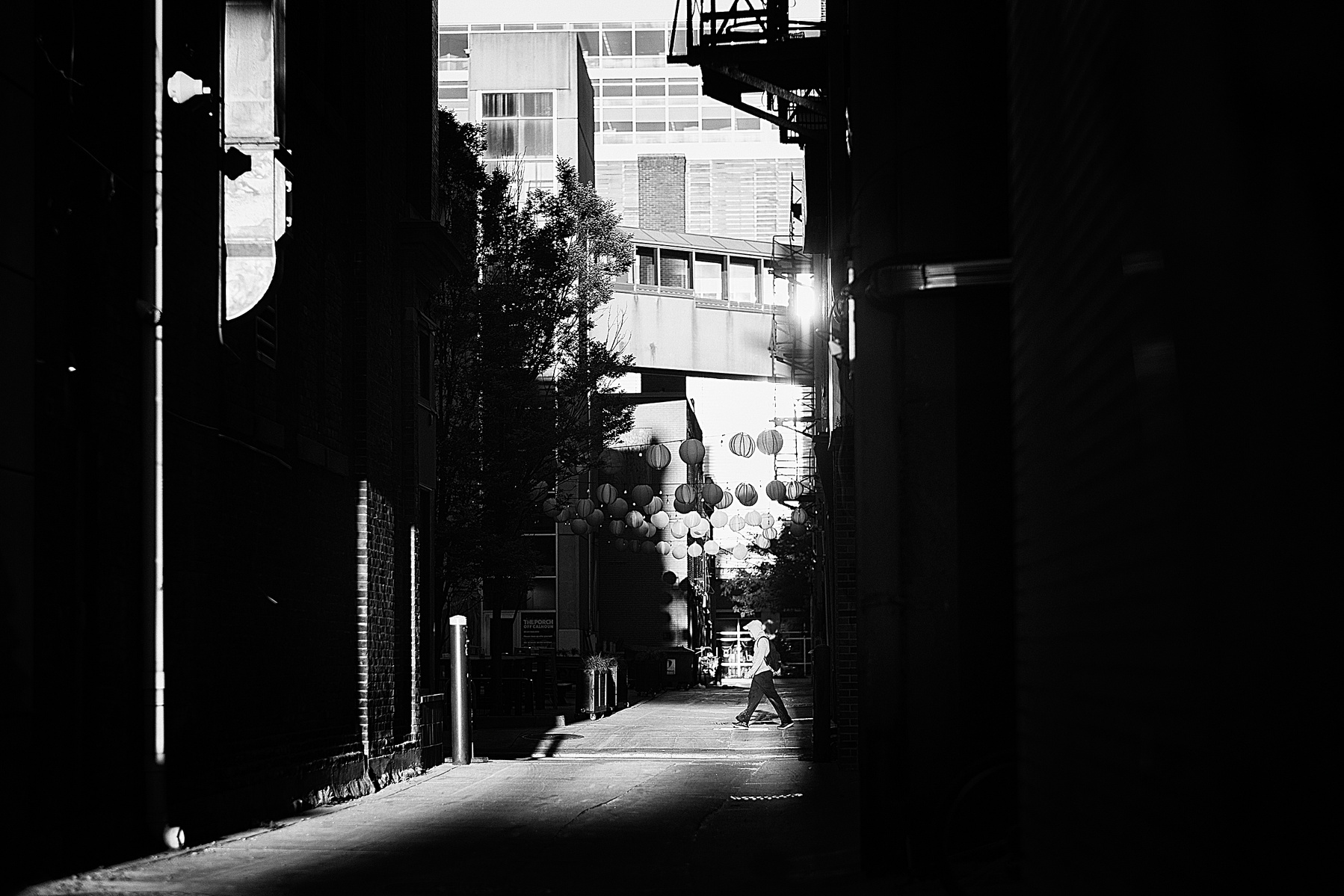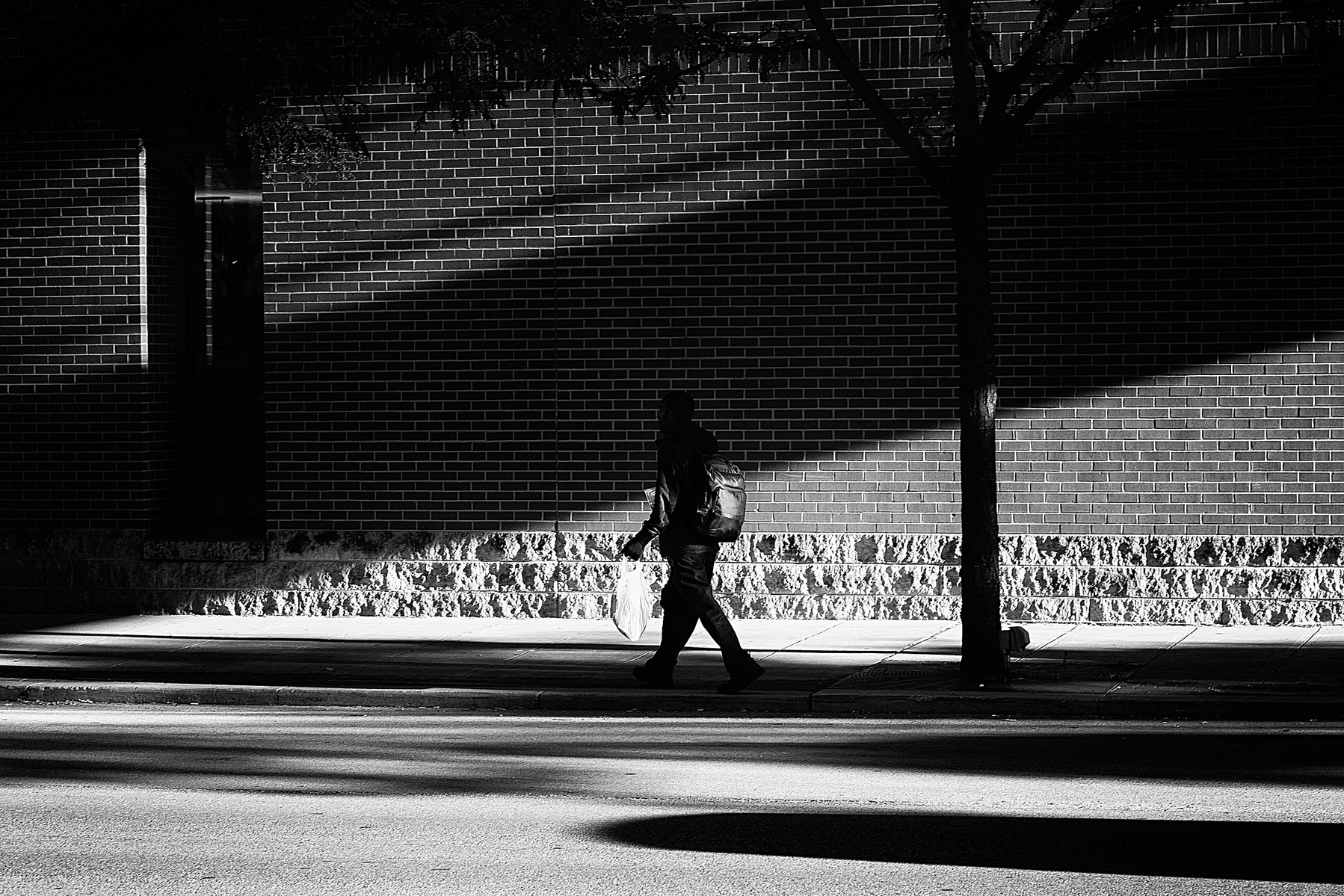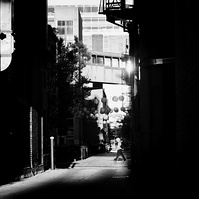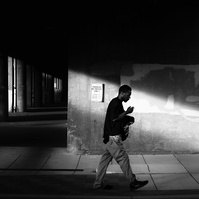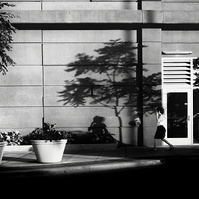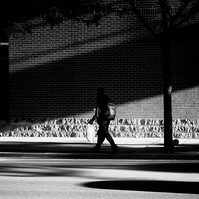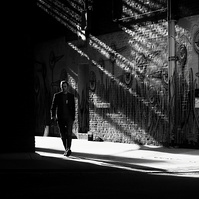 "The camera is an instrument that teaches people how to see without a camera." ― Dorothea Lange