So, you get a message on Instagram from someone local and he says he has a light up skull mask, and it's Halloween…so of course you go out.

Now, I will never pretend to be a top notch portrait photographer and I don't think he's a model, but I think between the two of us we came up with a pretty neat set of images. The mask and outfit he had was spot on, so that certainly helped.
We met up at Headwaters Park in Fort Wayne to do a socially distanced photo walk and shoot. We headed over to the Martin Luther King Jr. Memorial Bridge as there's several opportunities there with the LED lights on the bridge, and how dark it is under the bridge.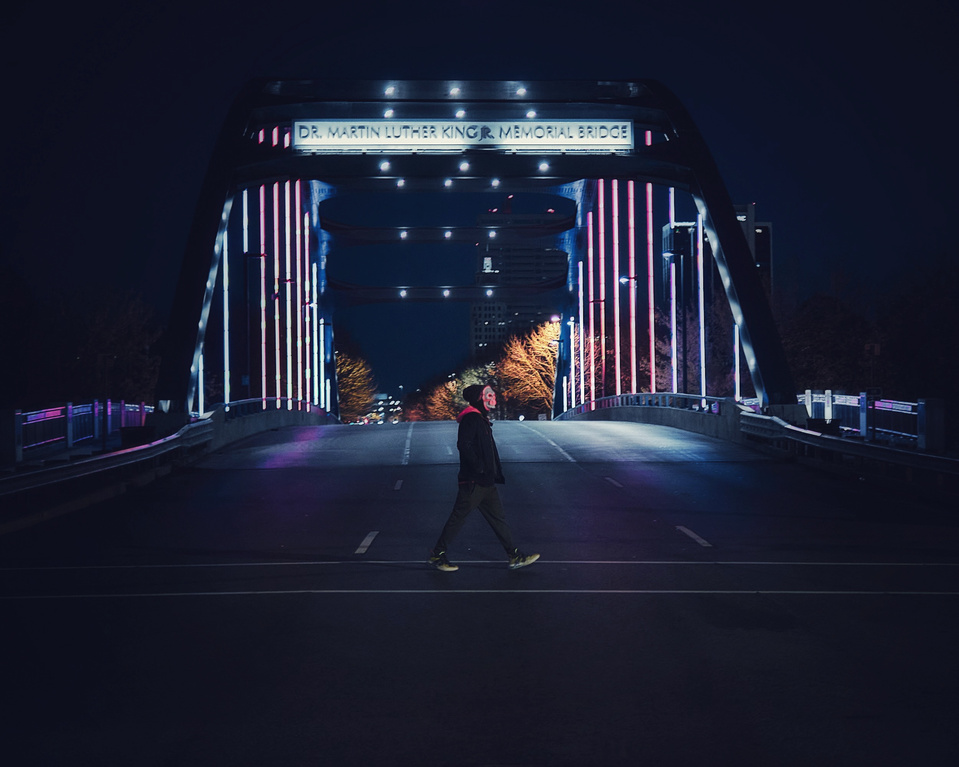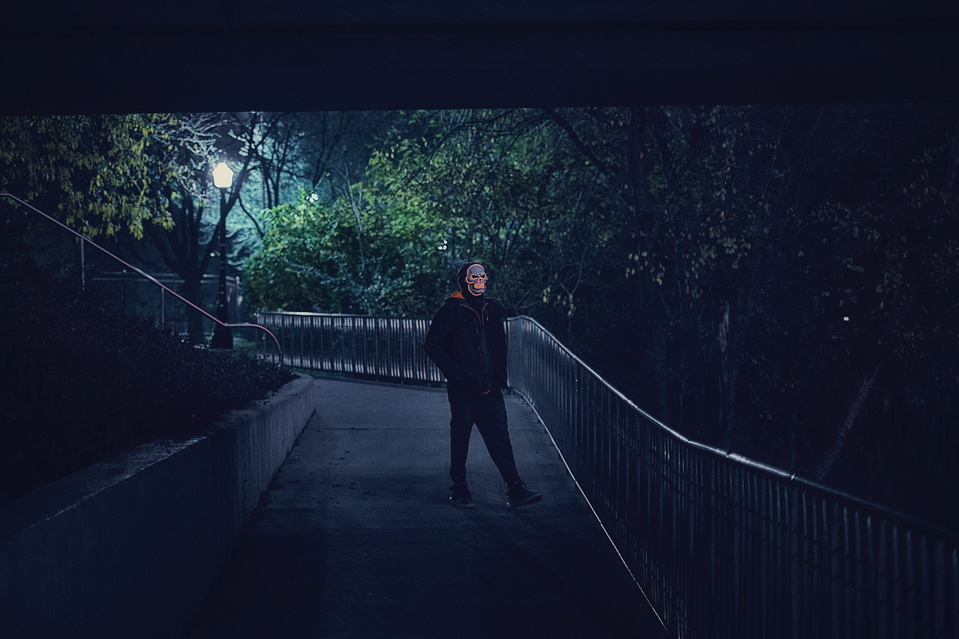 Going under the bridge brings you to Headwaters Park, where it gets DARK. I brought my XF 35mm f1.4 and in most circumstances my X-T3 was at ISO12800. Now, it is noisy, and there is obviously a loss of detail…but I don't think it takes away from the subject in this case. And, quite honestly, I'm happy with how it looks at such a high ISO, especially if you're not a pixel peeper and look at it resized for use online. Can't speak on how it translates to a modest sized print.

Why not embrace the darkness and start playing with a lighted skull mask and some longer exposure. He had an idea about moving his head around to get some movement, so after some trial and error we found a good exposure and made some demonic images. The last shot may be one of my favorite images that I've made this year. Fun stuff.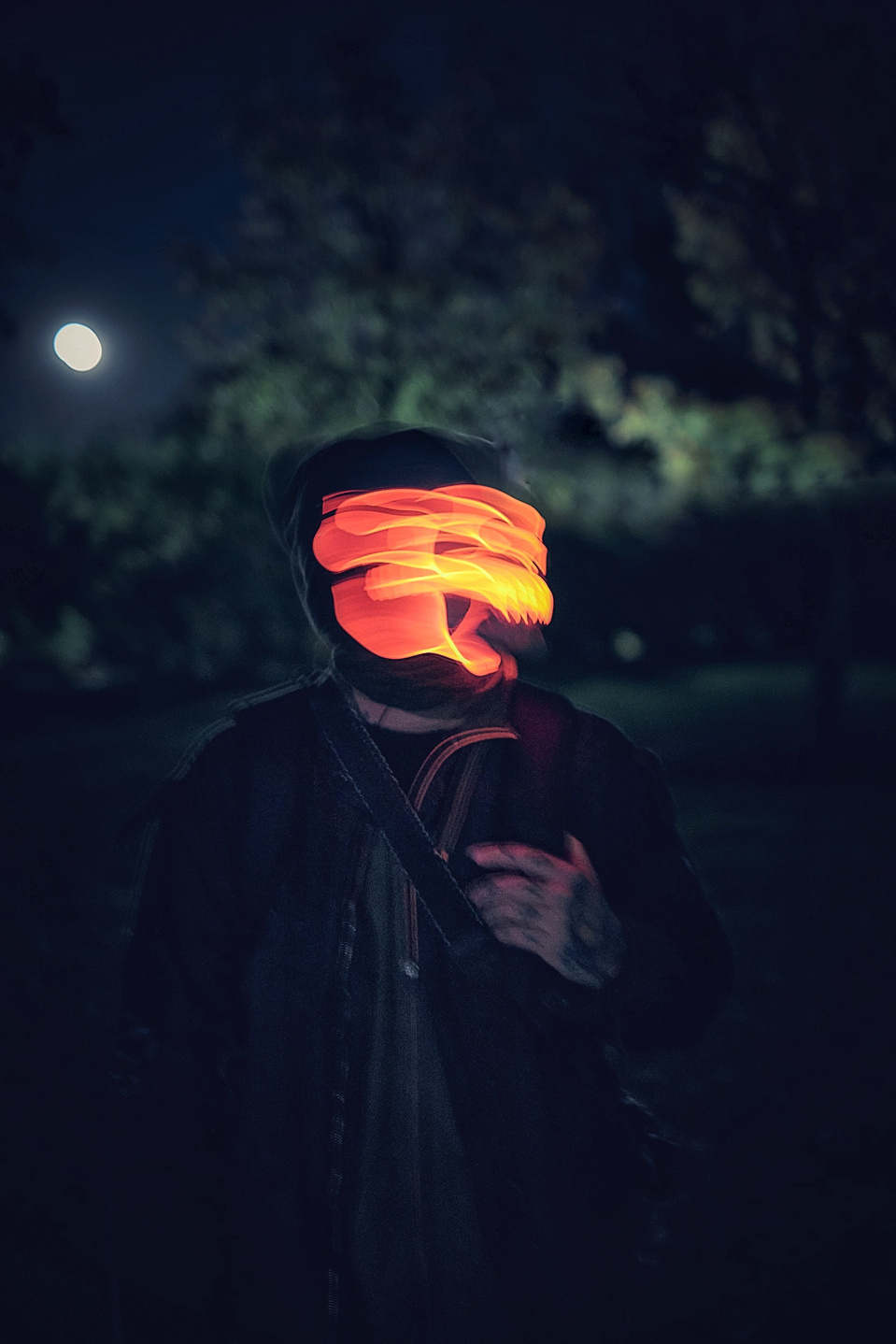 Just south of Headwaters Park is a viaduct with a wall lit but by a bright LED that made for some pretty amazing looking portrait shots, as the mask and his outfit reacted different each time the LED's would change colors. Plus, the empty viaduct made for a fairly creepy setting. The batteries in his mask at this point were getting weak so the light was in and out on some of them.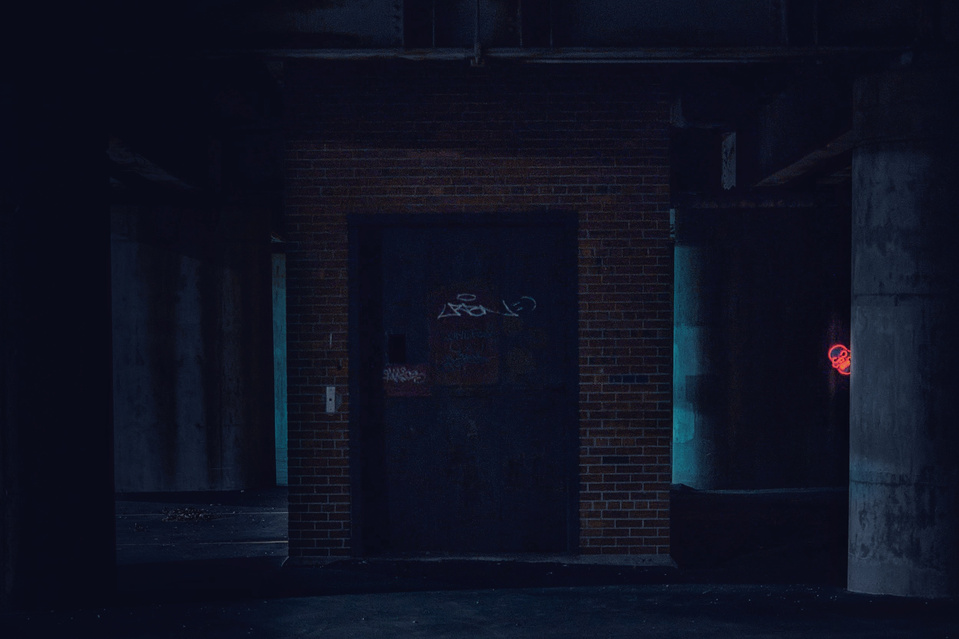 Big thanks to @oceanless_beachbum for messaging me with the idea, always fun going out and doing something completely different.

If you're not following me on Instagram @dan_adams_snaps, then what are you doing with your life? Go follow me, and like/share/comment/save a new post, it supposedly helps the algorithm find me and I need all the help I can get as an inept social media user.