77 Steps and Holiday Sights from Fort Wayne
Street photography in a smaller city presents a motivational block for me, I feel like I've shot all the spots already, and have hunted down where all the sharp cuts of light are at in the city. Just when I start losing motivation to go out and shoot consistently, the season changes and brings a little different atmosphere to my normal shooting spot. With winter brings all the Holiday lights and displays around the city, and this year a new sculpture is now lighting up a Fort Wayne alley.

77 Steps, the name of the sculpture comes from the number of steps it takes for a person to walk through the 150-foot-pedestrian alley while under the lights. More than 300 hanging tubes filled with hundreds of programmable colored lights hanging above the alley were designed to reflect the city. The architects said the light bulbs are different lengths and colors to represent the diversity of Fort Wayne and officials said the lights also flow across the alley similar to the Three Rivers.
Sadly it was only lit up blue the night I went down there, so I look forward to seeing some new color combinations. Beyond the new light display bringing something new to shoot, the city always puts up traditional Holiday displays that bring a different feel to the city. A great thing for someone that was struggling with motivation.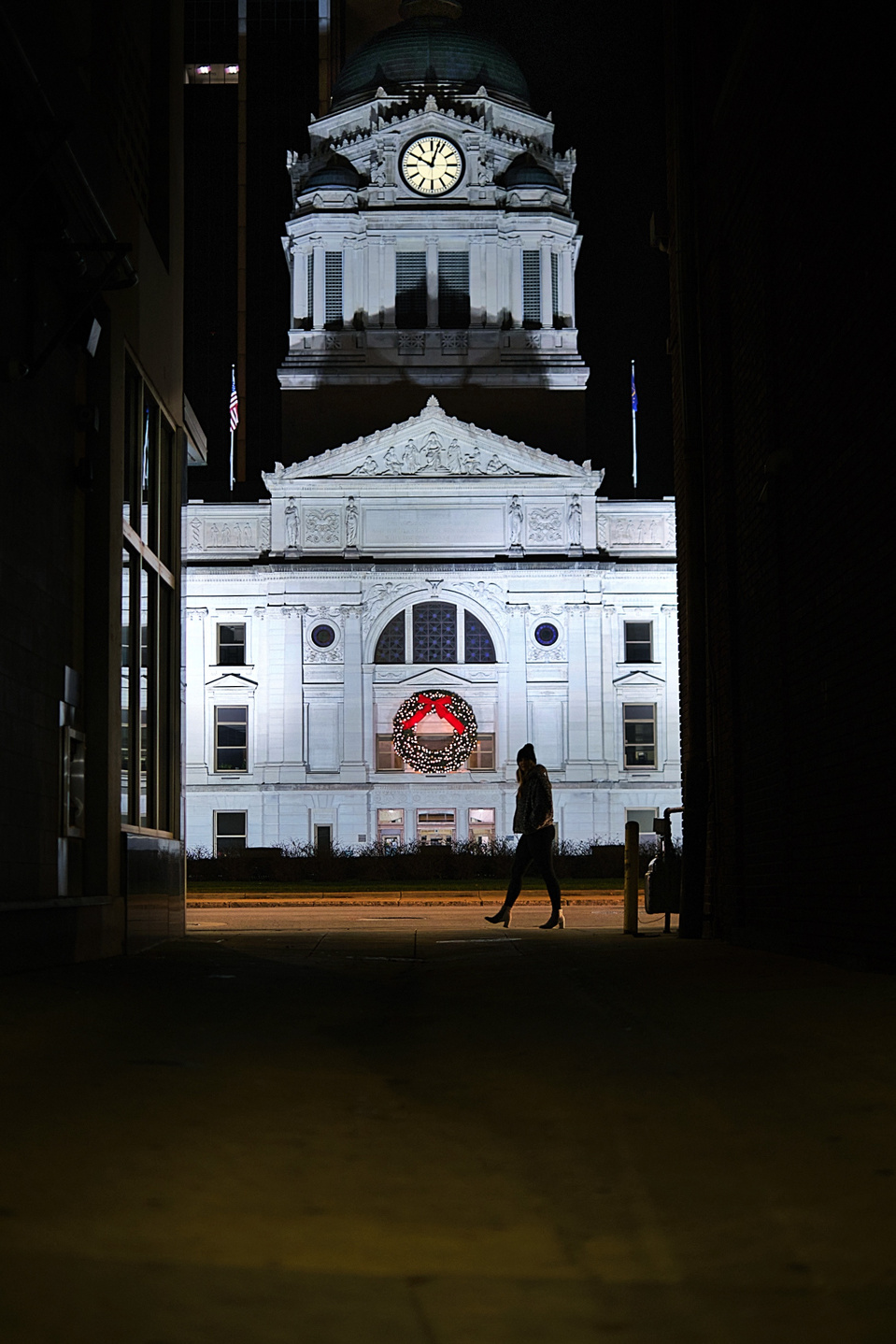 All images were taken with a Fujifilm X-T3 and a combination of lenses; XF 23mm f2, XF 35mm f1.4, and a Samyang 12mm f2.